6 Big Reasons To Buy Your Next Car Here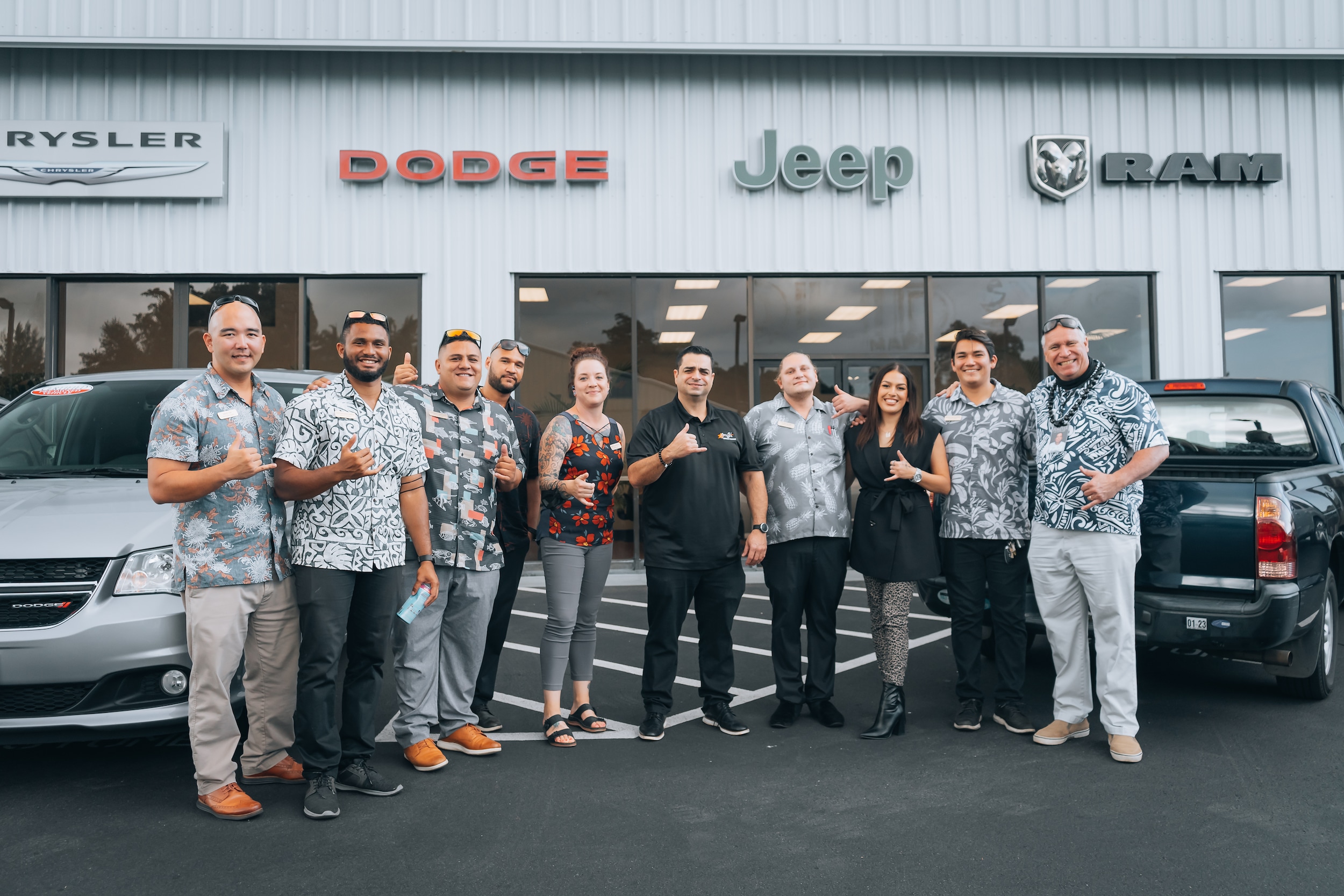 Buying a car can make some people nervous. That's why we created our Car Buyer's Bill Of Rights. When you buy a car from Windward Dodge Chrysler Jeep & Ram, it's a whole different world than when you buy somewhere else.
Shopping at our dealership is fun and worry-free, because when you're here, you are entitled to some exclusive benefits you won't find anywhere else!
Here's what you get when you drive home in a
nicer, newer vehicle from Windward Dodge Chrysler Jeep & Ram:
1. You Have The Right To a "No Bully" Car Buying Experience: 
Windward Dodge Chrysler Jeep & RAM is a "Fear-Free" zone. There's no need to be stressed out or worried about getting a good deal, or about the car buying process. In fact, at Windward Dodge Chrysler Jeep & Ram we work hard to make purchasing a car fun. To take all the stress and hassle out of negotiating a car deal, we created my "No Bully Buying Process." You don't have to negotiate the best price for your car; instead we'll give you a proposal with all the details. You can look at the proposal and decide whether or not it makes sense for you. If not, you can make recommendations and we'll tweak the proposal based on your feedback. It's as simple as that!
2. You Have The Right To A LIFETIME ENGINE WARRANTY:
All of our vehicles come with a Lifetime Engine Warranty. That means you won't have to worry about engine troubles ever again. Even the best manufacturers' warranties pale in comparison to my "Worry-Free Lifetime Warranty." We offer it on every vehicle we sell. Plus, we'll even give you a complimentary yearly safety check for as long as you own your vehicle.
3. You Have The Right To Love Your Car:
Sometimes you love your car when you drive it off the lot, but then something happens. Maybe the seat just isn't right or your neighbor buys a car the same exact color? With most dealers, you're stuck. We don't like to leave our friends high and dry, so we created our "Love It or Trade it Guarantee." It's simple: if you don't love your car after you drive it home, come back and we'll find one you do love.
4.You Have The Right To The Most Money For Your Trade:
Getting the most for your old car is important. It can impact the deal significantly and that's why most dealers are very sneaky and cheap when it comes to appraising the value of your trade. We don't like that, so we created our "Transparent Trade Appraisal Process." You'll be involved in your trade appraisal and we'll be completely open about the process. Together we'll come up with what's fair and make sure you get what your car is really worth.
5. You Have The Right To A Fair & Easy Credit Approval Process:
We know that bad things happen to good people and that dealing with tough credit challenges can be embarrassing and stressful. That's why we created our "For The People Credit 
Approval
 Program." We have valuable relationships that we've built with special lenders and funding sources that can help us solve even the toughest credit situations and get you driving in a nicer, newer vehicle today! Hold your head high... we've got you covered! 
6.You Have The Right To Drive On Safe Tires For Life:
We know that one of the main causes of accidents is due to worn out tires.
That's why we created our "Safe Tires For Life Program." 
This means that once your tires reach a tread depth of 3/32 of an inch, We will cover up to $150 per tire or $600 for a set of four (4) tires. To qualify for this program, all you must do is have your tires inspected and rotated every 8,000 miles at Windward Dodge Chrysler Jeep.
Your Rights Are Protected Here!
*None of our services or warranties are transferable.*
Call 844-289-8193 for full details